If you're feeling pain anywhere on your body, it's time to see Doctor Catherine Seat. She's one of the leading chiropractors in Albuquerque, NM, and has dedicated her life to finding the root cause of your health issues. From migraines to sciatica, Doctor Catherine Seat has you covered.
What is Chiropractic Treatment?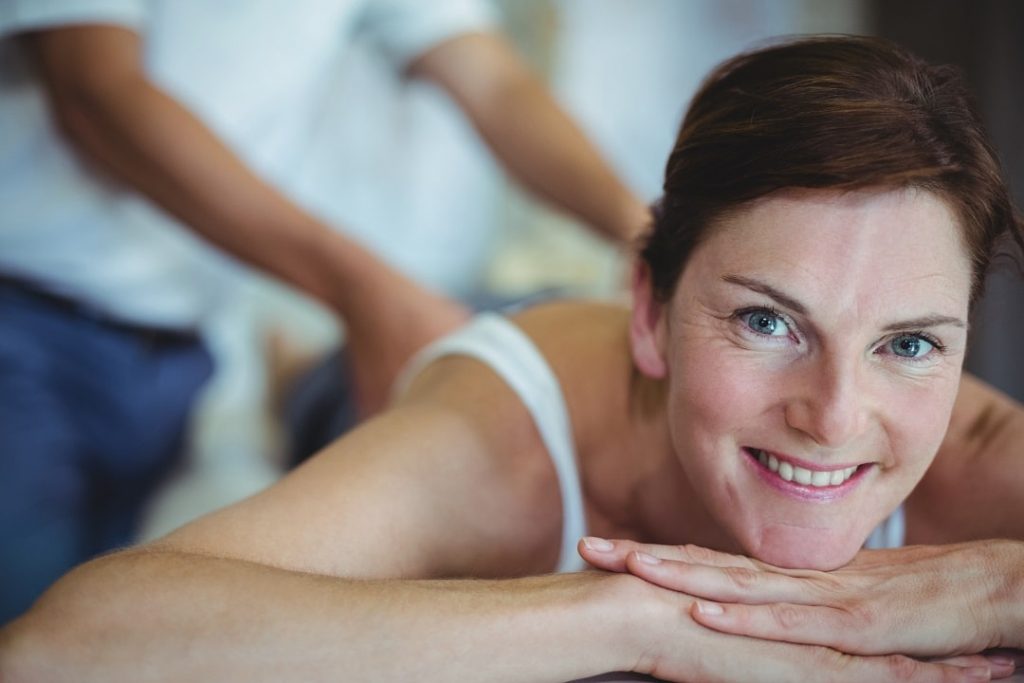 Chiropractic care is a patient-centered, non-invasive, hands-on profession that focuses on your spine, muscles, joints, and nervous system. Chiropractors use their hands and other tools to help you restore health and improve your quality of life. Chiropractic care helps to relieve pain, improve your spinal alignment, and help you prevent pain from returning. Chiropractic treatment can also promote overall health and wellness by helping to remove blockages in the body's natural flow of energy.
When Should You Visit a Chiropractor?
Chiropractors are often recommended for people who experience back pain, neck pain, headaches, and other musculoskeletal problems. However, there is no one-size-fits-all answer to this question. That's because everyone's body is different, and what works for one person may not work for another. That being said, here are some general guidelines to help you decide when to visit a chiropractor:
1. When you experience tension or pain in your neck or spine
2. When you have trouble sleeping or feel fatigued
3. When your back pain gets worse with activity or during the day
4. When you notice an increase in stiffness or soreness in your joints
5. When you experience numbness or tingling in your arms or legs
6. Whenever you have any doubts about whether a chiropractor can help you
How To Find A Good Chiropractor?
Finding the best chiropractor can be tricky. That's why it's important to do your research first. Make sure to ask the doctor about their experience treating conditions such as back pain, neck pain, or headaches. Additionally, be sure to research the chiropractor's license and insurance status in your state. In the end, it's important to go with someone who you feel comfortable with and who has the skills and experience to treat your specific condition.
Finding a good chiropractor can be daunting, but with these tips, you'll be on your way to finding the perfect chiropractor for you.
1. Get referrals from friends and family members – their word is always trustworthy!
2. Research the chiropractor's credentials – make sure they have proper education and experience.
3. Consider your symptoms and what treatment options are available to you – A good chiropractor will offer a variety of treatments that may work best for you.
4. Communication is key with any doctor or therapist, so make sure everything is clear from the start and that your Chiropractor responds in a timely manner…If all goes well, you should have an excellent experience with your new Chiropractic Provider!
If you are from Albuquerque, New Mexico then Dr. Catherine Seat Can be the best choice for you as your Chiropractor. Dr seat is not only a specialist in Chiropractic Treatment she is also a functional medicine expert who likes to find out the root cause of any health problems.
How Can Chiropractors At Functionalyou in Albuquerque Help You?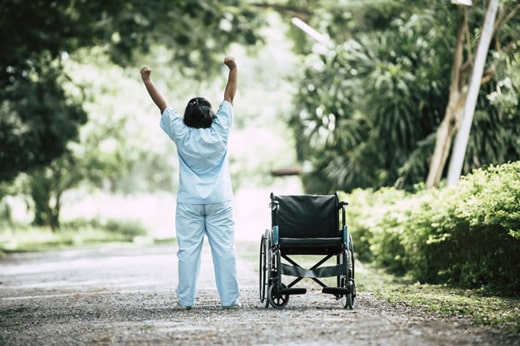 Chiropractors at Functionalyou in Albuquerque are skilled professionals who use spinal adjustments and other chiropractic techniques to help relieve pain and improve your health. They work with you one-on-one, carefully assessing your condition to find the best approach for you. If chiropractic care is right for you, book an appointment now!
Chiropractors are healthcare professionals who use a variety of techniques and treatments to help their patients. Some of the most common treatments include adjustments (or spinal manipulations), nutritional counseling, physical therapy, and joint mobilization.
There are a number of reasons why chiropractors may be beneficial to your health. Chiropractic care can help relieve back pain, improve joint function, reduce stress levels, and improve overall general health. In addition to these traditional benefits, chiropractic care can help treat various medical conditions, including headaches, neck pain, asthma, and gastrointestinal issues.
If you're considering whether or not to see a chiropractor, it's important to consider your specific needs. If you're experiencing pain or discomfort in one or more areas of your body, a chiropractor may be able to provide you with effective treatment. If you're looking for general health improvements, however, there are likely several other therapies that would be more appropriate for you.
If you're still unsure whether or not chiropractic care is right for you, it's always best to talk with your doctor about your specific needs. They may be able to provide you with additional information about the benefits and drawbacks of chiropractic care.
How Can Routine Chiropractic Care Help Improve Your Quality Of Life?
Chiropractic care is a type of health care that focuses on the manipulation of the spine with the aim of restoring health and functional order to the body. Chiropractors believe that there is a connection between the spine and the entire nervous system and that by restoring this connection, chiropractic care can help improve overall wellness.
Many people believe that routine chiropractic care can help improve your quality of life in a number of ways:
1. By reducing back pain, chiropractic care can help you feel more comfortable and relaxed throughout the day. This can lead to improved productivity and a more peaceful lifestyle.
2. By restoring balance to your spine, chiropractic care can help improve your overall posture and reduce the risk of other chronic diseases, such as arthritis.
3. By helping to correct misalignments in your spine, chiropractic care can help you feel more comfortable in your own body and reduce symptoms related to chronic pain, such as headaches and neck pain.
If you're interested in learning more about how routine chiropractic care may be able to help improve your quality of life, please don't hesitate to contact our team! We would be happy to discuss any questions or concerns you may have.
Do you suffer from neck pain? Looking for a solution? Dr. Seat is a Chiropractor who is focused on the spine and can help reduce or eliminate joint restrictions. They may also adjust your body to improve your overall quality of life. Want to book an appointment?
What We Treat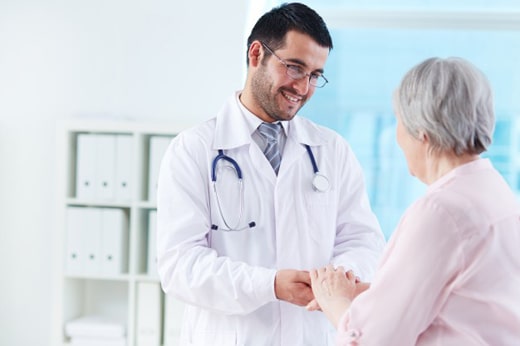 Neck Pain
Neck pain is a widespread problem, affecting nearly everyone at some point in their life. Chiropractors have years of experience treating neck pain and can help restore function and alleviate pain quickly. There are several tests that chiropractors can perform to determine the source of your pain. Once they know the source, chiropractic care will target the correct area with gentle adjustments to relieve you of your discomfort as fast as possible. Chiropractors are experts in treating neck pain, so don't hesitate to seek their help if you're experiencing any trouble dealing with it on your own.
Slipped Disc/ Herniated Disc
If you are experiencing pain in your back, neck, or head, it is important to seek out chiropractic care. Chiropractors can help treat a wide range of issues, including slipped discs and herniated discs. Make sure to ask if they offer treatment plans specifically for these conditions – this will help you decide if they are the right chiropractor for you! Most chiropractors offer a free consultation so it's worth giving them a try. Want to learn more contact us today!
Auto Injury
Auto injuries can be a frustrating experience for anyone, but they are especially so when it comes to driving. Chiropractors are able to help treat a wide variety of conditions and injuries, including those that relate to the car. Always go for a second opinion if you're not completely satisfied with the chiropractor's treatment at first – this way you'll get an accurate picture of what works best for your specific case. Keep in mind that chiropractic care is not a quick fix. It should always be treated as such, and patience is key during the entire process. With chiropractic care, you can usually expect fast and effective results – making accidents much less likely in the future!
Vertigo
Vertigo is a common condition that can be frustrating and debilitating. If you're experiencing vertigo symptoms, it's important to consult with your doctor first. Chiropractic care may offer relief from vertigo pain and dizziness if the correct diagnosis has been made. Always check with your doctor before seeking chiropractic care – some conditions require specialist attention. Chiropractors are experts in the treatment of vertigo and can help you get back to normal as quickly as possible. So don't wait any longer – make an appointment today!
Children's Health
Children's health is of utmost importance and chiropractors can play a major role in helping them. Chiropractic care can help with a variety of issues such as back pain, developmental delays, asthma, etc. It is important to find a chiropractor who you feel comfortable with and who has experience treating children. chiropractic care should not be used as an alternative to conventional medical treatment but rather complement it.
Subluxation
Subluxation is a condition where one or more of the bones in your spine have moved out of their normal alignment. chiropractors are licensed medical professionals who treat this condition by adjusting the spine using gentle manual manipulation. Chiropractic care can help correct this condition and improve your overall health and well-being, making it an essential part of holistic spinal care.
Migraines
Migraines are a painful condition that can hugely disrupt your everyday life. If you're looking for relief, then chiropractic care is the best option. Chiropractors understand headaches and migraines inside out, which is why they are skilled in treating them. By restoring your alignment, chiropractic treatment can help to reduce the frequency and severity of migraines by stopping their root cause – misalignment of the spine.
Sciatica
If you're suffering from sciatica, there is no need to suffer in silence. Make an appointment with a chiropractor and see how they can help you get relief. Chiropractors are highly experienced professionals who know exactly how to help relieve your pain. By working on specific muscles and joints, chiropractors can often cure sciatica quickly and permanently.
Meet The Doctor – Dr. Catherine Seat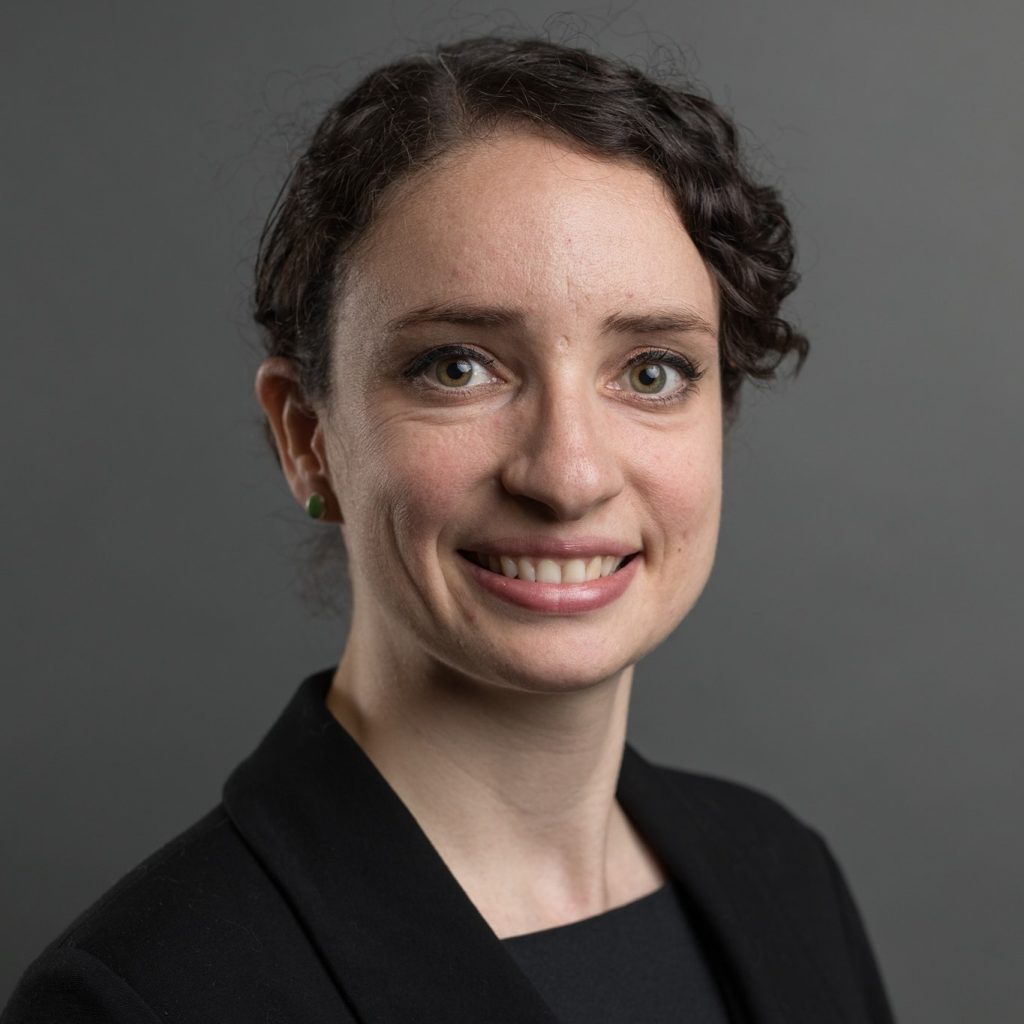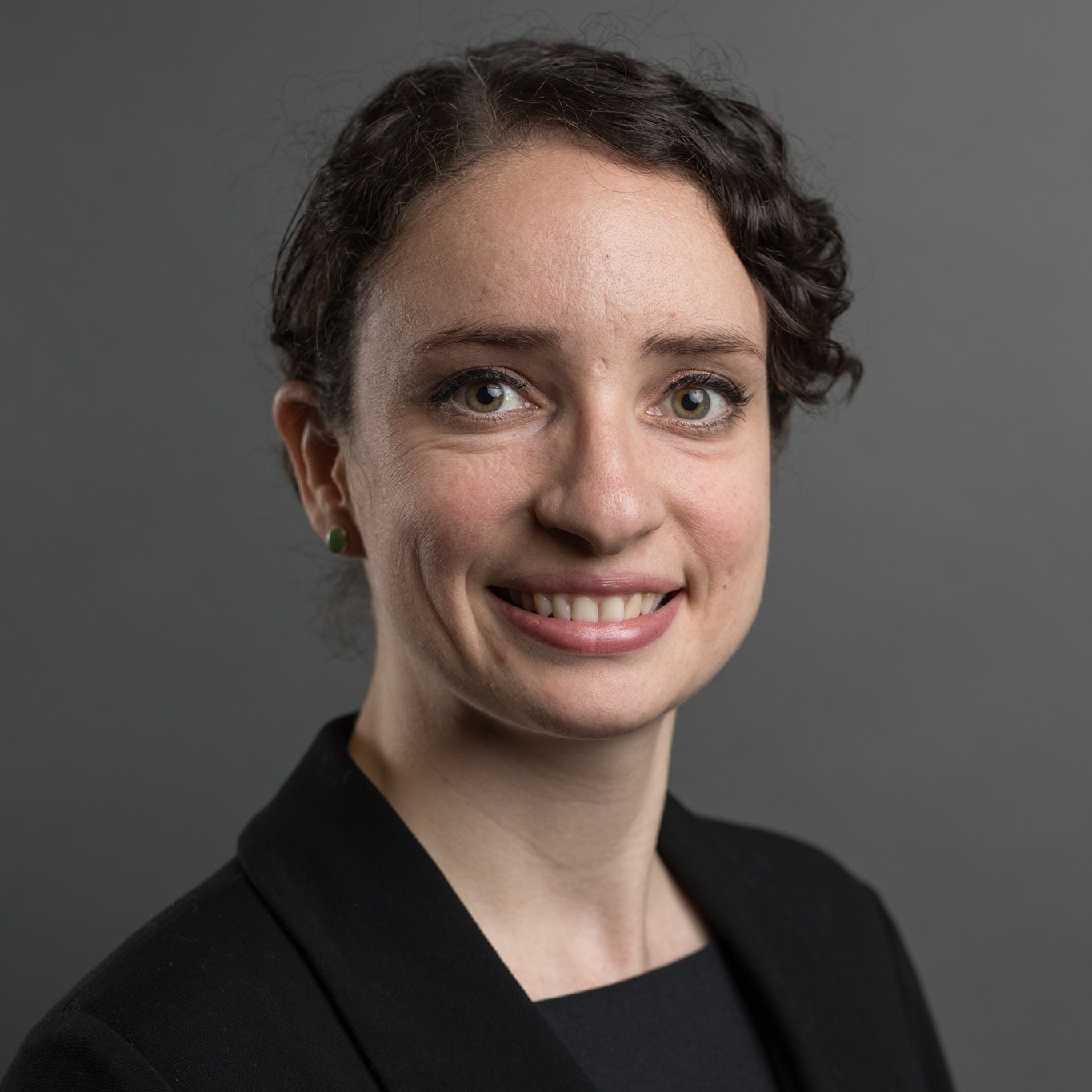 Dr. Seat is a homegrown native New Mexican who was born in our state's capital of Santa Fe. She moved all over the state but grew up mainly in Rio Rancho, and Belen where she attended high school.
After high school, she went off to college at the University of New Mexico where she earned her Bachelor of Science in Psychology with a minor in biology. She also earned a Bachelor of Arts in Biology with a minor in chemistry during the same time frame. Additionally, she gained another degree of Mrs, when she met her husband Tony in her last semester at UNM.
From there, Dr. Seat heard of a wonderful online program where she could get an actual master's in Human Nutrition and Functional Medicine, which is what she did through the University of Western States while her husband finished his degree in Biochemistry. After getting married in 2013, Dr. Seat and her husband moved up to Portland, Oregon so she could finish her master's and then start Chiropractic school at the University of Western States. While in Chiropractic school, Dr. Seat added a Bachelor of Science in Human Science to her list of degrees.
At the end of Chiropractic school, Dr. Seat completed a preceptorship in New Mexico with the American Chiropractic Association president of 2019. Dr. Seat and her husband officially came back to the Land of Enchantment in April 2018 and are currently working out of the office called the Nutrition and Health Center.
After officially finishing school, and nine months later, Dr. Seat and her husband welcomed a sweet baby girl into the world in April 2019.
When not in the office, Dr. Seat can be found having family days with her daughter Sarai, husband Tony, sisters, brother, and parents. Dr. Seat also loves going for walks, hitting the gym, baking delicious gluten-free recipes, crafting, and researching the latest nutrition information.
Dr. Seat is also the first in her family of 8 to have become a doctor.
Chiropractic Wellness Plans in Albuquerque, New Mexico
Are you looking for a chiropractor in Albuquerque, NM that can help you achieve your wellness goals? Look no further than Dr. Catherine Seat! She offers a variety of wellness plans that are perfect for anyone's needs to maintain good chiropractic health. Whether you're new to chiropractic care or are already a chiropractor fan, make an appointment today and start feeling better! Not only will chiropractic care help improve your back pain, but it can also help you improve your overall wellness. Chiropractic care is a great way to start feeling better and manage chronic pain. Don't wait any longer – schedule an appointment today and start feeling better!
Why Choose Functionalyouabq Chiropractic?
Chiropractic care is known to be effective in treating a variety of conditions. That's why Functionalyouabq Chiropractic's Dr. Seat is the perfect chiropractor for you. We offer treatments for all types of injuries and illnesses, and our team is highly experienced and certified in the latest techniques. We also offer massage therapy, spinal decompression therapy, and more, so you can get the care you need to recover from any injury or condition. Come see us today and experience the difference Functionalyouabq Chiropractic can make in your health!
Our Testimonials
Our Office Hours
Monday…………………………. 8 am – 3 pm
Tuesday………………………… Closed
Wednesday…………………… 8 am – 3 pm
Thursday………………………. 8 am – 3 pm
Friday……………………………. Closed
Saturday……………………….. Closed
Sunday………………………….. Closed
For appointments past 3 pm please contact us at 505-888-6138 or email: dr.cseat@gmail.com.
Our Location
Ste 100 Albuquerque, NM 87112 USA
Frequently Asked Questions ( FAQ )
What is the best chiropractor in Albuquerque?
Dr. Seat is the best chiropractor in Albuquerque, New Mexico. She is also the best functional medicine expert in New Mexico.
Are chiropractors effective?
There is no one-size-fits-all answer to this question, as the effectiveness of chiropractors varies depending on the individual. However, there are a few studies that suggest that chiropractors may be effective in treating a variety of conditions, including neck pain, back pain, and headaches.
If you are considering chiropractic treatment, it is important to speak with a doctor or specialist first to see if it is the right solution for you. If you are still unsure after speaking with your doctor, you can try visiting a chiropractor for a consultation to see if they can help you.
What are the risks of chiropractic care?
There are a few potential risks associated with chiropractic care – the first of which is the risk of injury. Chiropractors are trained to use their hands and fingers in a variety of ways to adjust their patients, which can occasionally lead to injuries.
Another potential risk is the risk of bogus treatment. Chiropractors are often called on to treat conditions that don't actually require chiropractic care, which can lead to serious health problems. Finally, there is the risk of adverse effects from chiropractic treatment – this could include pain relief that's short-lived or even harmful, as well as problems with mobility or balance.
If you're considering chiropractic care, it's important to talk to your doctor first to make sure it's the right treatment for you and that any risks are worth taking.
Conclusion
Dr. seat is the chiropractor you need in Albuquerque! Not only is she one of the best chiropractors in New Mexico, but she's also been known for his amazing treatment methods. If you're looking to get back to your pre-injury health, book an appointment with Dr. seat and let her help you get there!